The host of Forum always appears perfectly made up and coiffed, but here is a completely natural photo in which she is truly unrecognizable.
Barbara Palombelli he is always flawless when he appears at the helm of the historic transmission Forum, always perfect in appearance and manner. The wife of Francesco Rutelli he also has a big heart, as we found out.
The woman, together with her husband politician and journalist, has a natural child, George and three foster children, Francisco, Serena And Monica, which makes them special people for sure. The matter came out mainly thanks to the story of Serena, competitor of the Big Brother in 2019.
Barbara Palombelli and the adoptions of the heart
Serena briefly told her moving story, but Barbara herself explained the gravity of the situation she was in. After Giorgio, born in 1982, the couple decided to expand their family and adopted Francisco from Ecuador, followed by the girls in 2000, taken from a family home.
Barbara said that Serena and Monica came from a tragic family situation: "They were 7 and 10 years old, missing teeth from their father's beating. To help them overcome the trauma, we did group therapy, me Francesco and the brothers. One thing that recommend to every family". A true gesture of love.
And what do we know about Barbara? Born on October 19, 1953 is journalist, television and radio host. He collaborated with the Newspaper, the Corriere della Sera, Panorama And The Republic. From 2010 to 2015 she was one of the faces of the program Fourth degree on Rete 4 for the Chronicle, and in 2013 it landed in Forum taking the place of Rita Dalla Chiesa.
The journalist, always flawless at almost 70, on the columns of Smiles and Songs some time ago she confessed her beauty secret: "I take vitamin E and vitamin C, but don't overdo it. And I follow a light diet. During my lunch break, very fast, I found the meal that gives me energy and is easy to digest: parmesan and pears. Then, no wine and no coffee. The secret is to sleep well and I have no problems with insomnia, thank God. And check yourself: I'm someone who goes to the doctor quite often ".
A natural beauty
As for the physicist, however, Palombelli has, as she claims, a secret weapon: "My secret weapon is the yoga. Two afternoons a week, I practice "Iyengar yoga", which helps me stay focused. Then, in the dressing room, every day I do 20 minutes of exercise bike for the body ".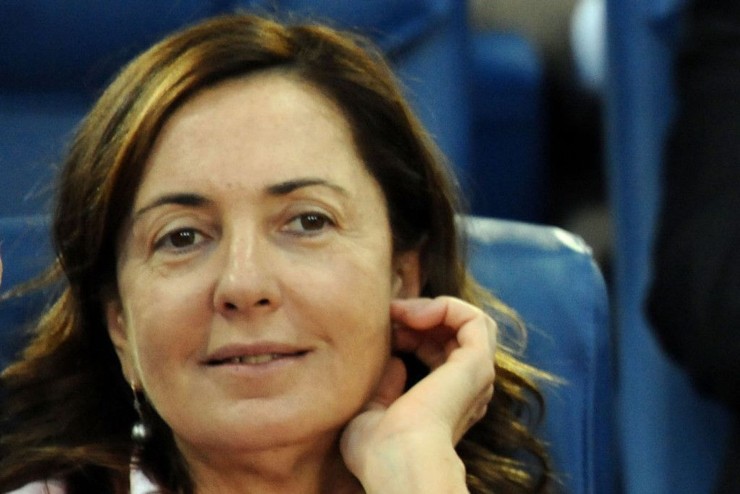 And judging by the photo that is circulating on the web and showing it in a nature version, we can say that his commitment is bearing fruit.