New milestone reached for Kate Middleton, the Duchess who has bewitched the hearts of English subjects with her innate elegance.
Kate Middelton over the years it has become the spearhead of the English monarchy. The Duchess of Sussex conquered her subjects with her elegance and poise, perfectly embodying the role of future Queen of England.
Kate recently received an important recognition that confirms her role as a style icon and trendsetter. She was in fact elected as the most elegant and best dressed woman of 2022 and this title was attributed to her by Tatler, the famous fashion magazine adored by the English aristocracy.
The well-known magazine rewarded the impeccable style of the Duchess perfect for any occasion: "A style, that of the Duchess of Cambridge, of a sovereign superstar. Her look follows the current trends in fashion and fashion shows, length of the dresses, sculpture of the silhouette ".
Kate Middleton crowned style icon by Tatler
Kate Middleton has been officially consecrated as a style icon by one of the most important fashion magazines and it is not surprising, since whatever you wear immediately starts to be trendy and becomes the object of consumers' desire. The Duchess wisely manages to combine the trends of the moment with the strict rules of the crown, creating timeless looks.
On the most mundane and institutional occasions Kate Middleton has a shortlist of reference designers who sign her most important dresses: from the Alexander McQueen maison with Sarah Burton to Jenny Packham and Stella McCartney. The Duchess also loves the clothes of the Italian fashion house Luisa Spagnoli.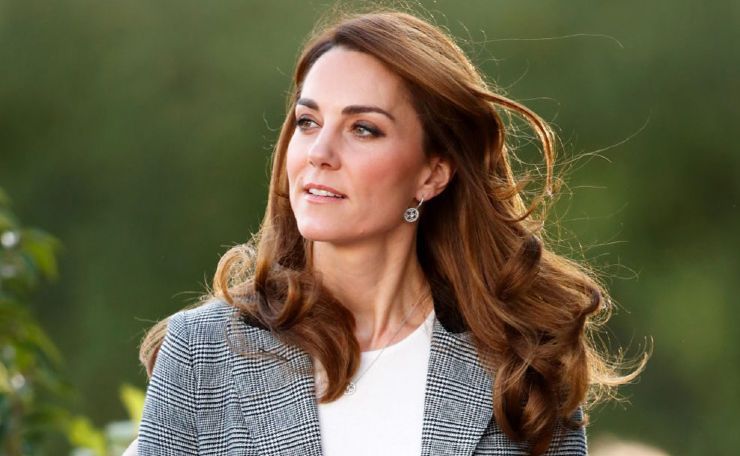 Stellar heritage for Kate Middleton
From style icon to finance queen, Kate Middleton has made headlines even after the release of the truth book What Do You Do? What The Royal Family Don't Want You To Know written by former British politician Norman Baker who revealed how much the assets of members of the royal family are.
Although Kate has never worked, her assets seem to amount to 8 million pounds. "Her finances are impenetrable, but they are indisputably inflated by what is given to her for free," says the author of the book.