Alberto Matano wanted to pay homage to a colleague and great journalist who passed away and his words were truly touching. He couldn't hide her emotion.
Alberto Matano is certainly among the most popular conductors of recent years, of a very high professionalism and with a genuine character capable of involving many viewers who over time have learned to know him even outside of a more rigid environment such as that of the news, where he began his descent to great success.
Although he remains very journalistic in his attitude, over time he has decided to lighten his tone a little and to devote himself to a somewhat different type of television, showing a more playful and playful side which was immediately greeted with great enthusiasm.
Success was almost immediate when he found himself taking the reins of the successful program 'Live life' on several occasions he confessed to being deeply grateful for the affection he receives from the most affectionate public.
Just during one of these episodes last season Alberto was unable to contain himself due to emotionshowing himself visibly shaken by the disappearance of the great journalistso with a moving greeting he bid farewell to his colleague.
The heartfelt farewell to the great journalist
During the episode, Alberto Matano has decided to dedicate a few moments in remembering the reporter Giusi Ferrè, who left us on April 15 at the age of 76 after a long and terrible struggle against the terrible evil.
Many in the entertainment world wanted to remember and pay homage to this great professional, fashion journalist respected in the environment, and even Matano, seized by a movement of deep emotion, spoke of Ferré saying, "Giusi Ferrè left us a great journalism signature. I want to send her a hug and a greeting ".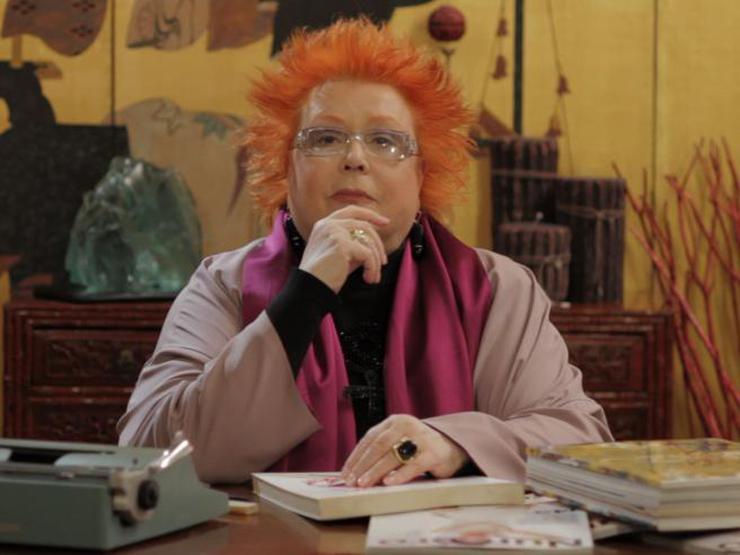 A dedication that visibly bore the signs of a deep pain that Matano he couldn't hide or maybe he didn't even want to, considering it one of the best in his field, so much so that at the end he added, "You really knew how to interpret the times".
Giusi Ferrè, a deeply painful disappearance
Although five months have passed since the death of Giusi Ferrè, there is still a deep pain in the world of journalism and fashion for the loss of a great professional, esteemed and appreciated.
Among the many farewell messages, that of Giorgio Armaniwho wanted to share a thought on social media and send a greeting to that special woman that many remember the severity but also the incredible irony. Born in 1946, Ferrè was one of the historic names in Italian fashion, collaborating with various important newspapers to the point of being the author of Io Donna.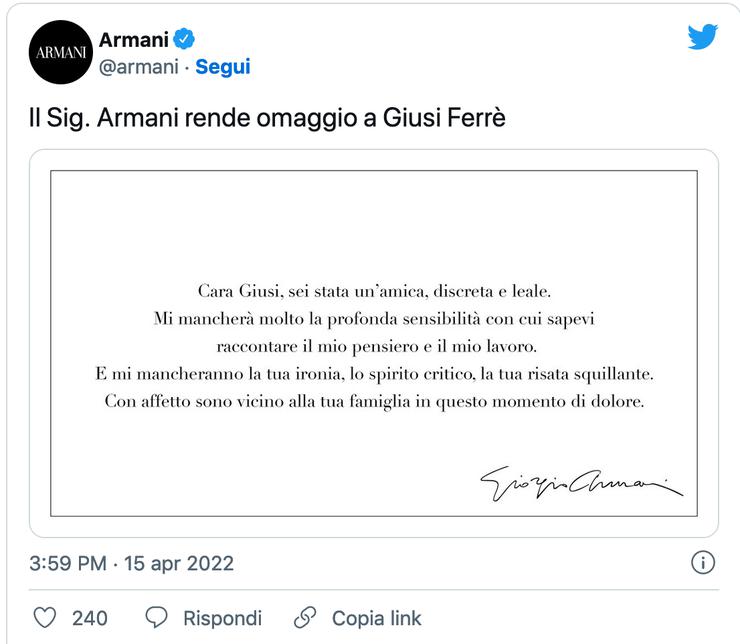 Impossible for Alberto Matano not to mention a colleague who really made the history of journalism, known for her pen and her unmistakable style.