Each family has their own internal feuds, but when it comes to British royalty, the dynamics inherent in them soon become public knowledge. Like the "Megxit", for example, and the degenerate relationships between Harry and Meghan and the rest of the Windsors – sort of William and Kate – which have ensued.
In 2020, after marrying and giving birth to their first child, Archie, Prince Harry and Meghan Markle made a drastic decision to leave England – and the crown commitments – to move to California. Since then, relations between the Dukes of Sussex and the rest of the royal family have gradually crumbled.
On the one hand, Prince Charles and William and Kate continued to fulfill their royal duties by staying united in the face of any adversity. On the other hand, however, the dukes of Sussex have completely estranged themselves from court life, moving overseas and returning to London only when strictly necessary.
One of the major consequences of all this was, without doubt, the separation that took place between Harry and the Dukes of Cambridge. The two brothers, in fact, have always been very close, and with the arrival of Kate, the bond has been strengthened even more. For some time now, the two couples have no longer had any kind of relationship, and according to what a source reported to a well-known British newspaper, to ensure that this changes there would be only one condition. Which? Let's find out together.
Complex relationships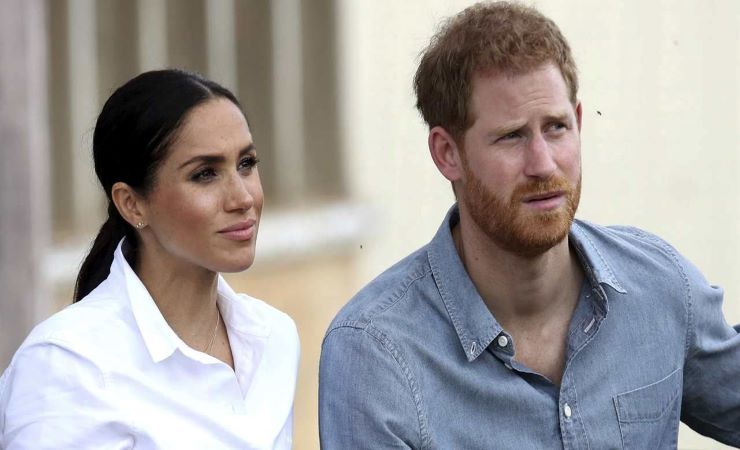 These days, Meghan and Harry returned to Europe to take part in a series of events that took place between Great Britain and Germany. Despite this, however, no meeting took place between the Dukes of Sussex and the Dukes of Cambridge. But by whose will? Initially, it was thought it was William and not wanting to see his brother and sister-in-law, but a palace source revealed to the The Sun that, in reality, it was Harry and Meghan who denied themselves. The Sussexes, moreover, would also have set conditions for a possible rapprochement with William and Kate: this could happen, in fact, only following some apologies by the heir to the throne. According to these rumors, the only way to settle the differences would be in the hands of William who, therefore, should ask forgiveness to his younger brother for leaving him alone in time of need. Will we ever see William and Harry together as they once were? Only time, it seems, can give us the answer.
Out of the game
Recently, again in regard to Harry and Meghan, a new important rumor has begun to chase each other regarding their presence in the will of the Queen.
According to the latest rumors, in fact, it seems that Elizabeth II has decided to make changes to the list of beneficiaries of her inheritance: Harry and Meghan, together with their two children, would have been excludedwhile all the crown jewels would be destined for Kate Middleton and his only daughter, the princess Charlotte.